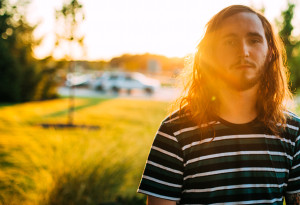 Il cantante e compositore indie Ryan Scott Graham, nonché bassista degli State Champs, ha lanciato un nuovo video per il brano "Knots" dal suo progetto solista Speak Low If You Speak Love. Il nuovo video diretto da Elliott Ingham si può ora vedere sul sito BaebleMusic.com. Il brano rientra nell'album di debutto Everything But What You Need, disponibile per Pure Noise Records su SpeakLow.MerchNow.com.
"Knots è stato l'ultimo brano scritto per Everything But What You Need, ma è probabilmente la mia traccia preferita dell'album" racconta Graham. "Ho voluto catturare l'urgente tema del brano, così per filmare il video sono andato nel posto che più preferisco al mondo, il Giappone. Non è riferito a sistemarsi e combattere per il proprio posto. Riguarda il riscriversi il finale della propria storia. Penso che il video sia riuscito ad incorporare tutto questo incredibilmente bene e non posso ringraziare abbastanza Elliott Ingham per aver instillato nuova vita al brano".
Graham porterà in tour il progetto Speak Low If You Speak Love con i Four Year Strong da settembre e pubblicherà un nuovo album intitolato Around The World And Back con gli State Champs il 16 ottobre.
FACEBOOK | BANDCAMP | PURE NOISE RECORDS