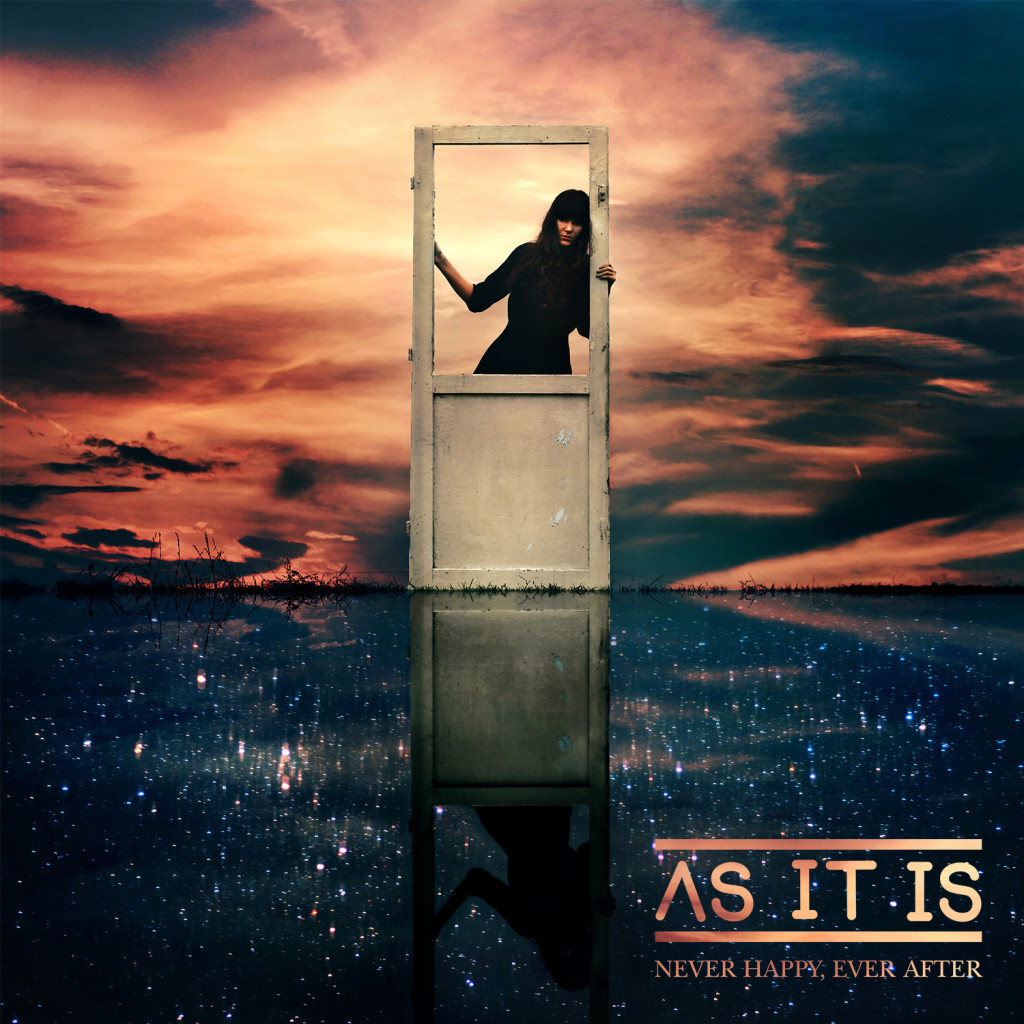 Gli As It Is, formati da Benjamin Biss (chitarista e cantante), Alistair Testo (bassista), Patrick Foley (batterista), Patty Walters (cantante) e Andy Westhead (chitarrista), sono una band inglese ancora poco conosciuta in Italia. Si sono formati nel 2012 e già nel 2014 firmano un contratto con la Fearless Records. Il loro successo in Inghilterra è sorprendente, in poco tempo sono riusciti a farsi amare dalle folle. Hanno solcato i palchi dei grandi festival come il Warped Tour e il Reading Festival.
"Never Happy, Ever After" non è solo il loro primo album, ma è la prova che gli inglesi ci hanno visto lungo su questa giovane band. Genuino, giovane e pieno di energia: questo è "Never Happy, Ever After". Un biglietto da visita che rispecchia perfettamente il pop-punk degli As It Is.
L'album inizia con il rock grintoso di "Speak Soft", da questo brano è stato tratto il nuovo video; ottima scelta poiché rappresenta perfettamente l'intero album. E' coinvolgente e la si potrebbe mettere in loop per ore senza mai stancarsi. Effetto analogo per "Turn Back To me" ed il primo singolo estratto, "Dial Tones".
Ma come ogni buon album che si rispetti anche gli As It Is rendono più delicate le loro chitarre per qualche ballad che si rispetti: "Silent" e "You, The Room & The Devil On Your Shoulder".
Una delle mie preferite è indubbiamente "Can't Save myself",  che mi ricorda un po' tutti i grandi nomi del pop-punk/punk-rock come All Time Low e Blink 182. Innegabile le influenze di questi due gruppi, ma allo stesso tempo riescono a ricreare un sound unico e originale.
"Never Happy, Ever After" è un ottimo lavoro. Vi basterà ascoltarvi una canzone per innamorarvi per sempre di questa british band. Consiglio a tutti gli amanti del punk-rock di comprare l'album degli As It Is e se ne avete occasione andate ad un loro concerto.
1 Speak Soft
2 Cheap Shots & Setbacks
3 Sorry
4 Drowning Deep in Doubt
5 Dial Tones
6 My Oceans Were Lakes
7 Concrete
8 Turn Back to Me
9 Can't Save Myself
10 Silence (Pretending's So Comfortable)
11 You, The Room & the Devil on Your Shoulder
Camilla Ortolani