Oggi vi presentiamo "Mind the gap", il disco d'esordio dei romani The Falls. Come si può facilmente dedurre dal titolo,  il richiamo alla scena musicale britannica è forte. Il sound moderno dà ampio spazio alle chitarre che nell'unica ballad dell'album, "Alive", si fanno accompagnare dal piano e in "Just To Make It Clear" dal synth, che dona atmosfere più profonde.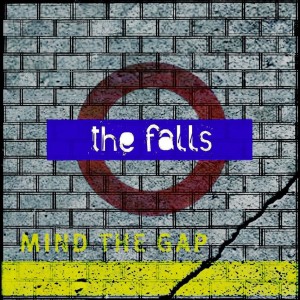 Il primo singolo estratto è "Superman", che viene così descritto dalla band: "È probabilmente il brano che meglio rappresenta il concetto che sta dietro l'intero album. Un pezzo che coniuga la volontà di intrattenere l'ascoltatore con una melodia memorabile e allegra, con liriche dalle tematiche leggere ma con un retrogusto amaro. Le sonorità si rifanno all'indie-rock di fine anni 2000".
Per essere un disco d'esordio sono molte le sfumature presenti al suo interno: si passa dal vintage di "Let The Music Be Your Saviour", al ritornello molto vicino al genere new wave di "The call". In "Running Out With Time" il grunge e lo swing coesistono perfettamente, mentre in "Run Away" il beat mid-tempo la fa da padrone, e con "Beware Of The Empty"  il rock diventa più suggestivo.
Auguriamo ai The Falls di continuare su questa strada, perché con queste premesse sentiremo ancora parlare di loro in futuro.
Tracklist:
Superman
Homesick
It's Up To You
Let The Music Be Your Saviour
Run Away
Beware Of The Empty
Just To Make It Clear
Alive
The Call
Running Out With Time
Valentina Pesenti
https://www.facebook.com/thefallsitaly