The Kingdom è il terzo singolo estratto da "Happy Daze", EP d'esordio del folk-singer senigalliese Andy K Leland.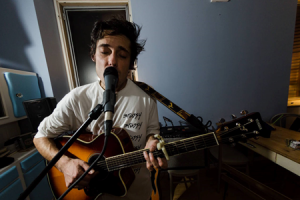 Andy K Leland, all'anagrafe Andrea Marcellini, è un artista atipico nel panorama musicale italiano.
Il suo approccio minimalista al songwriting rimanda alla musica di protesta dei cantautori degli anni Sessanta mentre l'attitudine lo-fi gli fa fare un balzo in avanti di trent'anni, negli indimenticabili Nineties, portandolo a creare un sound personale, valorizzato dal caratteristico utilizzo della voce di Andy K.
Con The Kingdom Marcellini chiude il percorso intrapreso con "Happy Daze".