Måneskin are becoming the phenomenon of the moment. After winning Sanremo Festival in Italy and the Eurovision Song Contest, the band is on the European charts since then. They're the first italian band to enter the UK Top 10 chart, with the song "I wanna be your slave", that's not even an official single. What's the secret behind their success? Their talent, their cured look, their management and… Victoria!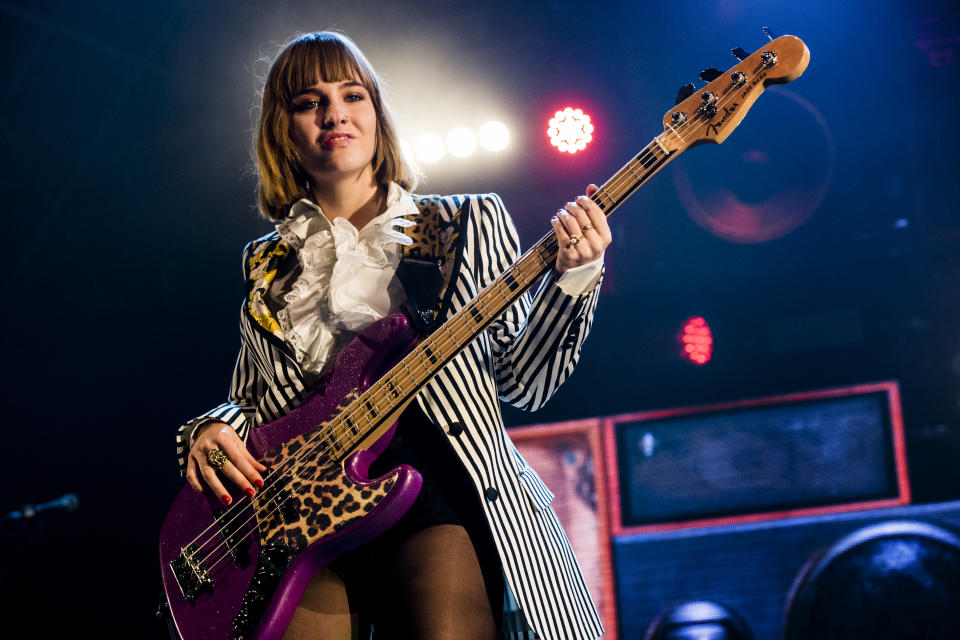 Victoria is the soul of the band Måneskin
Europe seems to be completely obsessed with Måneskin and with the guy who everyone thinks is the indiscussed leader of the band: Damiano David. What if the key of the band is actually the bassist Victoria, the only female in the line-up? The reactions of people who don't know them are always of surprise when they see a girl playing the bass. Truth is that the founder of Måneskin is Victoria!
Victoria is the one who put an ad in their school to found a band with her friend Thomas, finding Damiano. She's the one who found Ethan as the drummer. She's also the one who named the band, thanks to her danish origins – Måneskin means "moonlight". She cured over the years the look of the band, from the hippie style to the glam rock now days.
Victoria De Angelis is not only "the girl in the band": it's easy to figure it out hearing her doing english interviews. Perfect prononciation, self-confident while answering very professionally, on point, diplomatic but also a simply girl who's living her passion. She stays focused even in a press conference, after winning the most important festival in Europe, as if she had not cried of emotion until a few minutes before, as if she had not did anything else in her life. As if she is not only 20 years.
Reserved on her personal life, but perfectly on point on the artistic side. Victoria's sweet smile and her determination give us good hopes for the new generation of girls.
Måneskin are destined to do great things: they put the team work first of all and that's great. But we are sure that without this kickass girl things would have not be the same for them!